In the rapid development of smart technology, TV is also constantly developing, and all kinds of TVs are constantly under development. What do you think of without screen TV, laser TV, etc., are all disturbing! No-screen TV is a new term developed in the past year or two. Many people have been puzzled by the new term "non-screen TV" because it seems to be a projector. Why does it have to be related to television?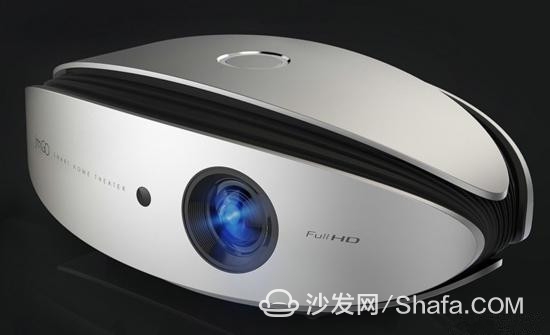 The non-screen TV should use projection technology to achieve the picture to any white wall and other similar curtains on the carrier, to get rid of the limitations of LCD screens as traditional LCD TVs. And the picture size can be adjusted freely, and the movement is very portable. There is a significant difference between screenless TV and projection. Without TV tuner in the traditional sense, it can only be called smart projection, not projection TV, and more not without screen TV. Only projectors with TV receivers and Android smart solutions can be called smart projection TVs or non-screen super TVs.

There are three main types of non-screen TVs:

First, laser projector

The volume of the projector is similar to that of a conventional projector. Reflective imaging technology is used to form a large picture at a very short distance. It is not an overstatement to apply the term "TV" because it occupies more space than traditional projectors. Smaller, no lifting required.

Second, smart projection

In recent years, it has been very hot, and it has also become a non-screen TV by many intelligent projection manufacturers. Due to its small size, it is called a miniature smart projector. However, due to the market's running-in period, smart projection technology still needs to go through the test of market and time. Compared with laser projectors, applying "TV" seems a bit far-fetched.

Third, variants of traditional projectors

That is to say, a huge amount of video resources and an Android system have been added on the basis of traditional projectors, making the projector more practical and increasing the possibility of the projector going into the home. Although this projector can lift and place the projection, it is completely a traditional home projection. Therefore, there is still some truth in the concept of applying non-screen TVs, while increasing the attention of the home users.

So, what is the essential difference between a screenless TV and a smart projector?

First, the service life

Projector generally high-pressure mercury lamp lens, the normal life of 3,000 hours, while the non-screen TV is the use of LED light source is 10 times the normal life of the projector, up to 30,000 hours, with an average of 5-8 hours a day, available 8-10 years. Therefore: Because projectors need to change lenses every year, they are only used in office and commercial use, and non-screen TVs can be accepted by thousands of households for their cost-effectiveness and long lifespan!

Second, external device capabilities

The projector has a single external device, and the non-screen TV has powerful external device capabilities. The network set-top box, high-definition player, satellite pot, digital set-top box, DVD, computer and other equipment can be used.

In general, the use of projection technology to achieve the picture on any white wall and other similar curtain carrier, to get rid of the limitations of the LCD screen as the traditional LCD TV, built in recent years, the rise of the TV market "box" function, with the projector The built-in smart program plays software to see the television and video data on the Internet. This is a tall screenless television, a projector + TV box composition.

Smart TV/box information can focus on smart TV information network sofa butler (http://), China's influential TV box and smart TV website, providing information, communication, etc. on TV boxes, smart TVs, smart TV software, etc. Answering questions.
This caps design for Switch Joy-Cons
Cute and eye-catching appearance: 26 pieces silicone thumb stick caps in 8 different fruit styles, fresh and cute, have many different colors, adorable and eye-catching
Practical to use: the silicone thumb stick cap can provide a protection for the analog stick caps, compatible with Nintendo Switch Joy-Con/ Nintendo Switch Lite Stick; Note: not compatible with Pro Controller
Fun gaming experience: the thumb grips caps cover comes with anti-slip design and luminous function, you will not slip from your controllers easily, providing more accuracy and sensitivity, preventing from bumps and scrapes; Luminous function can easily find the operating position in the dark, while creating much fun and enhance your gaming experience
Comfortable to touch: the thumb stick grips caps are made of quality silicone, the quality soft silicone materials make them comfortable and good to touch; Cute and lovely, and the lovely pattern design adds flavor and vitality into your gamer, make them more attractive
Simple to install: it only takes a short time to slide the pair of thumb grips cover the controller's existing thumb sticks, then it's good to go
Nintendo Switch Joystick Caps, Nintendo Switch controller caps, Nintendo Switch Thum Grip Caps, Nintendo Switch Silicone caps , Switch Thumb Grip Kit

Shenzhen GEME electronics Co,.Ltd , https://www.gemesz.com